Synopsis:
Raised in the System is an insightful look at juvenile mass incarceration in the United States, hosted by actor and activist Michael K. Williams, who played Omar on "The Wire." Williams grew up in the Vanderveer projects, in East Flatbush, Brooklyn, and has been visiting incarcerated loved ones since age seventeen.
The documentary guides us through the legacy of the nineties—the draconian crime policies, the talk of juvenile super-predators—with damning clips of rhetoric made by politicians ranging from Newt Gingrich to the Clintons; the policies of that era led to harsh sentencing and grim institutions that often fail to rehabilitate offenders or to reduce crime. We also see progressive, and truly encouraging, contemporary programs that aim to keep kids out of prison, and we learn about adolescent brain development and its role in behavior and decision-making.
Preceded by a brief presentation by Jean Casella, an organizer of the Photo Requests from Solitary exhibition, and Johnny Perez, a survivor of solitary confinement and Director of the U.S. Prisons Program at the National Religious Campaign Against Torture.
Followed by a discussion with actor Michael K. Williams, NYPD Assistant Chief Jeffrey Maddrey, community coordinator and mentor Dominic Dupont, juvenile justice activist Dana Rachlin, founder of NYC Together, moderated by Tom Robbins of The Marshall Project.
Please also join us post-discussion for the Photo Requests from Solitary exhibition opening reception in the Dweck Lobby at 9pm. Registration is required for the event, not the reception that follows.
Link to the Photo Requests from Solitary exhibition page
When: April 23rd, 2019 | 7:00p.m.-9:00p.m.
Where: Brooklyn Public Library | Dweck Center, 10 Grand Army Plaza, Brooklyn, NY 11238
Synopsis:
After Rikers: Justice By Design" is a new short film produced by Public Square Media that explores the vision for community-based jails that New York City plans to build as part of its efforts to reform the criminal justice system and significantly reduce incarceration. The screening will be followed by a panel discussion featuring leading voices in the jail re-invention process.
Speakers:
Carole Eady-Porcher, John Jay College of Criminal Justice
Tyler Nims, Executive Director, Independent Commission on New York City Criminal Justice and Incarceration Reform
Johnny Perez, Director of U.S. Prisons Program, National Religious Campaign Against Torture
Stanley Richards, Executive Vice President, The Fortune Society
When: April 29th, 2019 | 6:30p.m. – 8:00p.m.
Where: New York City Bar Association | 42 West 44th Street New York, NY 10036
 Synopsis: 
NYCAIC brings together advocates, formerly incarcerated persons, family members of currently incarcerated people, concerned community members, lawyers, and individuals in the human rights, health, and faith communities throughout the state to #HALTsolitary confinement in New York's prisons and jails.
CAIC (Campaign for Alternatives to Isolated Confinement) will be traveling to Albany once again on April 30th with a day of action/advocacy in Albany. We will have a replica solitary confinement cell in the Legislative Office Building, will be meeting with legislators, and taking other action. Please join us!
People in solitary are subjected to inhumane and counterproductive treatment to cause devastating psychological damage: 22-24 hours a day in a cell the size of an elevator with no meaningful human contact or programs & recreation alone in a cage!
We need the HALT (Humane Alternatives to Long-Term) Solitary Confinement Act, A. 2500/ S. 1623 to keep all people out of isolation in New York State prisons and jails. Speak out to your legislators about solitary and the need for HALT! On April 30th, 2019, people from across the state will come together to demand an end to this torture!
Sign up today and stay tuned for more information!
When: April 30th, 2019 | All day
Where: Albany, NY
Synopsis:
Today about 80,000 American prisoners live in solitary confinement, locked in their cells for 22-24 hours a day with virtually no human contact. Drawing on his own experience living in solitary confinement, Johnny Perez will discuss his work to raise awareness around this issue and to end the practice.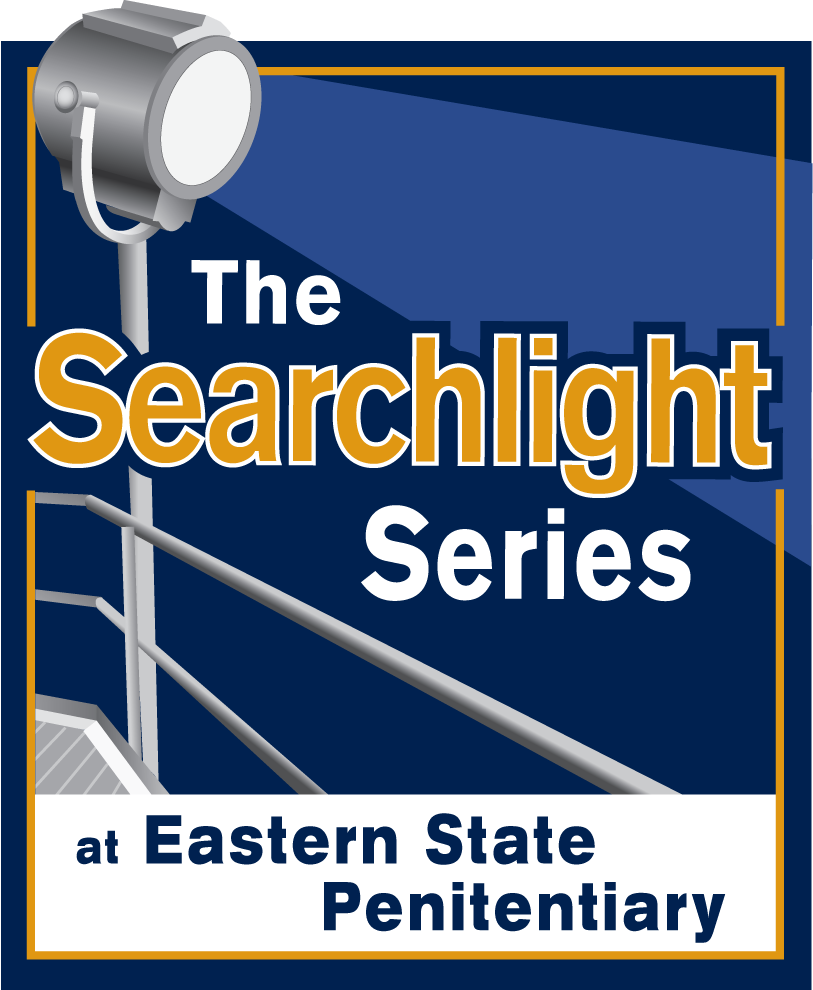 Johnny Perez is the Director of U.S. Prison Programs for the National Religious Campaign Against Torture, an organization committed to ending practices it deems cruel, inhuman, and degrading, including solitary confinement. He works to empower faith leaders and directly impacted communities to engage in advocacy for criminal justice reform.This event is part of Eastern State's ongoing Searchlight Series of events addressing issues in contemporary corrections. The Searchlight Series discussions take place the first Tuesday of every month, free and open to the public. No reservations required.
Free. Reception to follow.
When: May 7th, 2019 | 6:00 p.m.  – 7:00 p.m.